Recently, the famous physicist Stephen Hawking expressed concerns about the probability that one day Artificial Intelligence will completely replace humans.
Renowned physicist Prof Stephen Hawking has said robots will eventually completely replace humanity. Prof Hawking said that he believes artificial intelligence (AI) will eventually reach a level where it will essentially be a "new form of life that will outperform humans" in an interview with WIRED magazine.
He said: "I fear that AI may replace humans altogether. If people design computer viruses, someone will design AI that improves and replicates itself. This will be a new form of life that outperforms humans."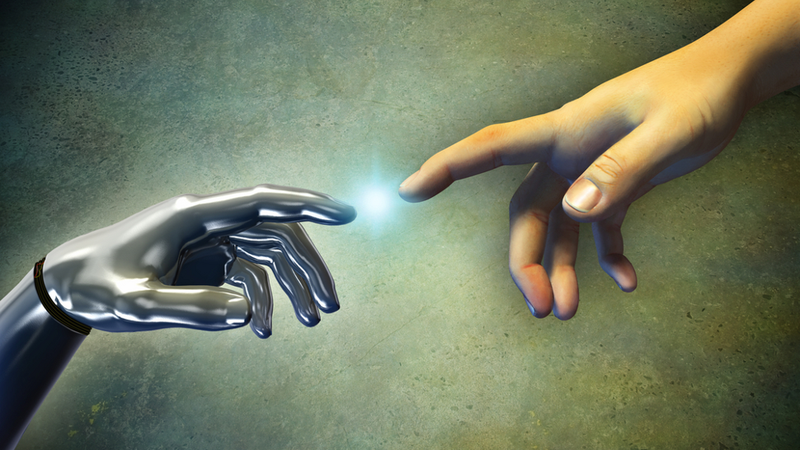 We had already set the big question: What if super-intelligent machines will become able to evolve without the help of any human presence?
Is it worth to continue to ruin our planet just to self-destruct one day? Wouldn't be better to be replaced by something which would understand the value of achieving an equilibrium with natural environment in order to survive?
Many people already concerned about the possibility that super-intelligent machines in future will turn against humans. Scientists already warned about such a scenario. But honestly, if you were an observer outside the system of the planet earth, who would be more odious to you: a cynical human being destroying the planet just to preserve a way of life without meaning, or, a "cold blood" robot that would decide to destroy humans to save the planet and its resources?
Stephen Hawking fears that AI may replace humans one day. Yet, there is an alternative scenario which is not based on dystopian science fiction films where the machines declare war on humans. We are talking about a natural process where humans progressively and non-violently are finally being replaced by super-intelligent machines as more advanced life forms. In this case, we are talking about a slow and peaceful evolutionary process.
This could happen, for example, due to the deterioration of the natural environment from human activity. Machines could survive under more extreme environmental conditions. Progressively, humans would be replaced by them. Others support that the gradual decline of human civilization is a natural process included in the fundamental natural laws. Super-intelligent machines could become the successor of human species in that case.
But remember: whether we are talking about humans, machines, viruses, computers, or any other kind of biological entity, or machine, one thing is common to all these: energy consumption.
So, there is a case where even the machines could eventually extinct. A super-intelligent life form could reach such a level of self-consciousness that might find no meaning in consuming resources just to preserve its existence. Super-intelligent machines might find no meaning in consuming natural resources, then colonizing other planets and start the same process. In this case, one day they will terminate the process of their energy supply.
Therefore, before that happens, we should become wiser. We should stop wars and exploit our curiosity to find out what's beyond planet earth. Super-intelligent machines could become our valuable partners, not our enemies or successors.