There were some worrying signs concerning Bitcoin value lately. The problem is not that Bitcoin reached record levels at an exceptionally high price. The problem is that the first significant fluctuations have been observed with high ups and downs.
Recently, the former Greek Minister of Finance, Yanis Varoufakis, described Bitcoin as the "perfect bubble". From Wired:
When I first met Yanis Varoufakis in the summer of 2014, he was a highly respected but relatively obscure economist. Back then, the price of one bitcoin fluctuated around $440. Fast-forward three years and his career has followed a similar trajectory to bitcoin's valuation. Both have experienced a meteoric rise in popularity, characterised by high-drama and volatility. Varoufakis would be thrust into the limelight as Greece's finance minister; battling the austerity programme put forward by the Troika and today pursues the lofty ambition of trying to reform Europe. Reaching similar heights, just two weeks ago the price of one bitcoin broke $20,000 for the first time.
Varoufakis may have been one of the very first senior political leaders to explore the use of blockchain-based payments for a national economy. At the height of Greece's financial crisis, he developed a plan for creating a peer-to-peer parallel payments system, based on the blockchain. Yet he wants to make one point very clear: "I was never impressed by bitcoin itself; but from the beginning I was saying that blockchain is a remarkable solution to problems that we have not even imagined yet."
As bitcoin's price continues to fluctuate, it has come under a steady barrage of criticism. Varoufakis is no less damning of the cryptocurrency but on very different grounds.
Citing the 17th Century Dutch financial bubble in tulip bulbs, Varoufakis sees bitcoin's current valuation as, "the perfect tulip bubble." His explanation is simple. "Just take a look at two graphs. Graph one is a time-series of the dollar price of bitcoin, which has been growing exponentially. Graph two is the number of transactions and the quantity of goods and services that are sold and purchased by bitcoins." The juxtaposition between these two graphs, suggests that the price of bitcoin is grossly inflated relative to its actual use. This leaves Varoufakis to conclude that, "without a shadow of a doubt, this valuation is the perfect bubble."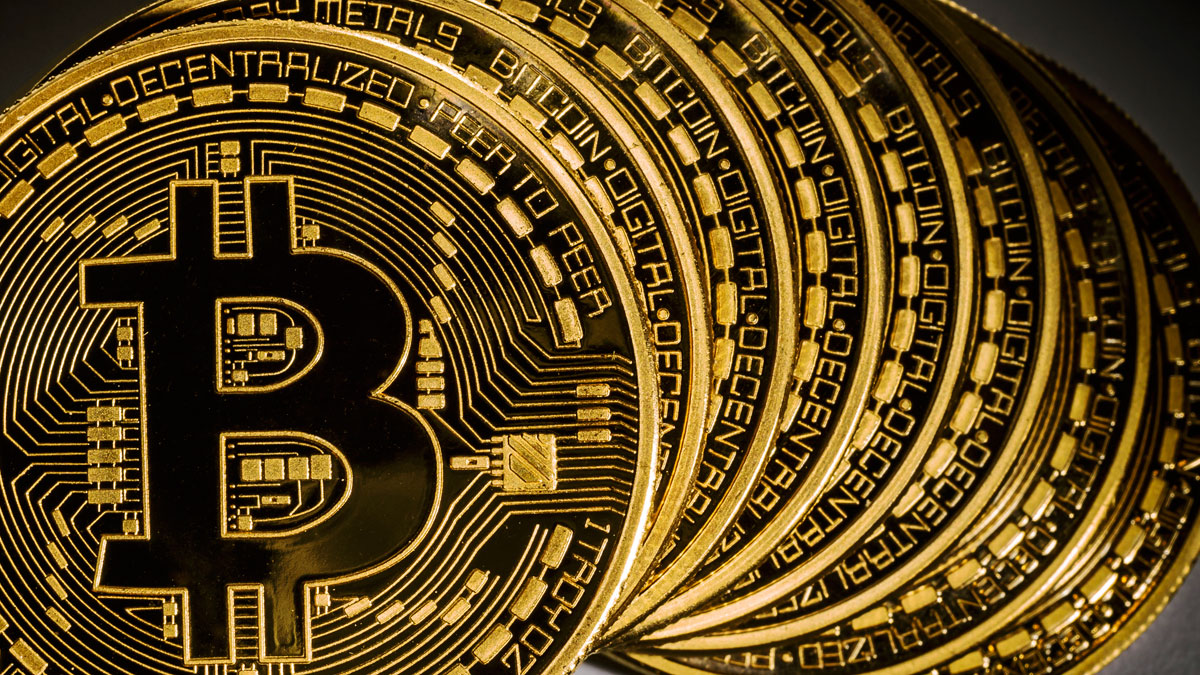 To our humble opinion, Varoufakis is only half-right.
Because the problem is not just that the Bitcoin market is dangerously resembling the functioning of the casino capitalism, as Varoufakis describes. That's how financial capitalism works for more than forty years now, based on the dollar as the global reserve currency. A system created by the neoilberal doctrine and gave us big financial crises, instability, inequality.
The biggest problem is that, since one can buy Bitcoins with classic currencies, the Bitcoin market is automatically connected to that system. Which means that, sooner or later it will be 'contaminated' by attracting, for example, all kinds of speculators coming from the 'dark side' of the dollar-dominated financial capitalism.
Which means that, although Bitcoin is a decentralized CryptoCurrency, the Western banking cabal knows how to destroy it: simply by 'contaminating' it with all the speculative factors that are necessary to create a big bubble that will burst (although not that easily in the case of CryptoCurrencies).
As has been
described
, JPMorgan CEO Jamie Dimon's recent statement about Bitcoin could be considered the official war declaration on the digital currency by the global financial mafia. The declaration of war
could be related to a
recent statement
made by the Head of the Russian Direct Investment Fund (RDIF), Kirill Dmitriev, that the BRICS are considering to create their own
C
rypto
C
urrency for the purposes of global commerce.
So, with an alternative economic bloc based on a CryptoCurrency issued by BRICS, Bitcoin and other CryptoCurrencies will find a much more solid ground to be developed and survive. Because this huge bloc will be backed by a fast-growing market functioning with real goods, investments and services, not big oil interests, wars, bubbles and speculative transactions that
dominate in
the Western financial system today.
So, this is actually a battle with time. The Western banking cabal will seek to destroy Bitcoin before it finds a safety net in a system flooded with decentralized CryptoCurrencies and other CryptoCurrencies issued by a major rival bloc. Bitcoin fanatics should not pray just for a CryptoCurrency issued by the BRICS. They should pray for this prospect to become reality as soon as possible.
Related: