Through this cartoon below, Martin Rowson in Guardian criticizes the psychological terrorism exercised on the British public opinion, in order not to vote for Brexit in June's referendum. Reminds you anything?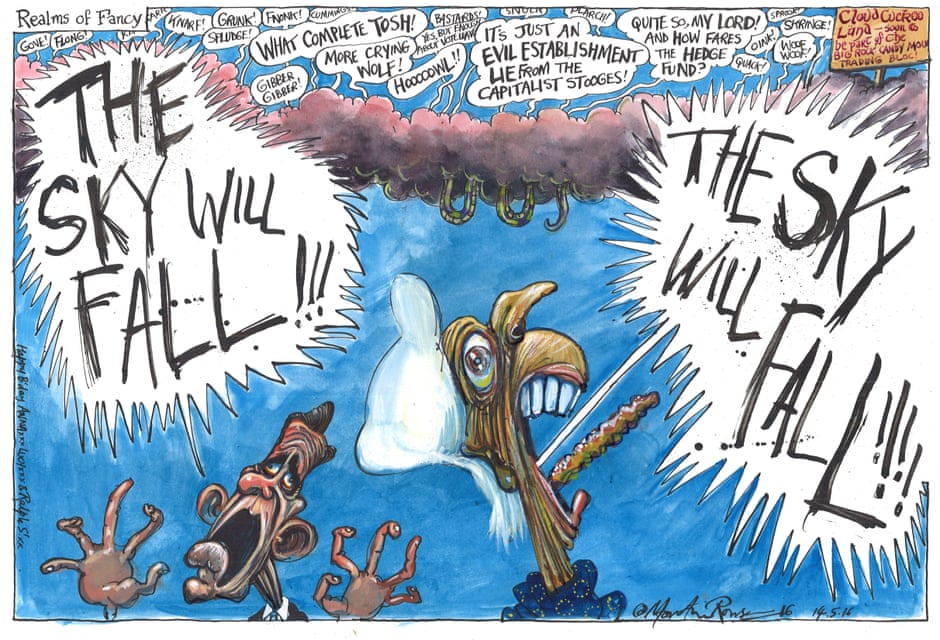 The modern perception of neoliberalism is fed by the dissolution of nation-states, the financial globalization. The financial elites promote this model because it serves better their interests. Cameron, even if he wants, it is doubtful whether he could impose his own patriotic agenda. A kind of Thatcherian old-fashioned neoliberalism. He may be forced to find an excuse not to proceed in the promised referendum, or, get some help by the mainstream media propaganda, in case that he will not be able to avoid it. The media will launch the propaganda of fear - as in the case of the Scottish independence referendum, or, in the case of Grexit - by circulating Brexit catastrophic scenarios.
The leak concerning Cameron's father could be a warning shot for Cameron to take a clear position against Brexit.